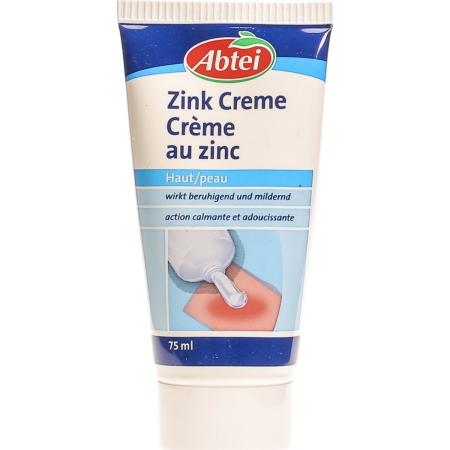 Abtei Zink Cream 75 ml
Abtei Zink Creme Tube 75 ml
Soothe and protect your skin with Abtei Zink Cream. This mild and cooling cream helps with skin irritations and reddening. Order now at Beeovita!
Available 2 pieces
Non refundable / non exchangeable.

Description
The Abtei Zink Cream soothes and soothes skin irritations and reddening of the skin. The cream is mild and cools. The irritated skin is protected.
Apply to the affected skin areas as needed.
Petrolatum, Zinc Oxide, Paraffinum Liquidum, Lanolin Alcohol, Cetearyl Alcohol.