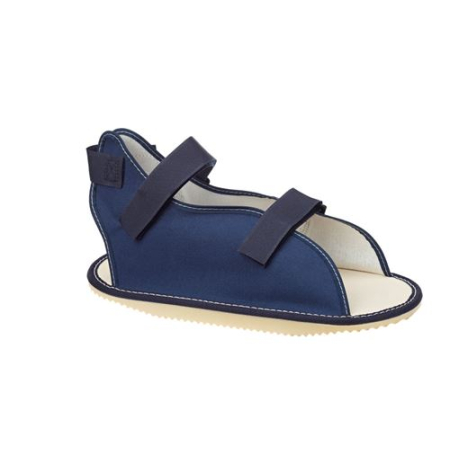 3M walking shoe open blue 18.5cm very small
3M Gehschuh offen blau 18.5cm sehr klein
Non refundable / non exchangeable.

Availability:

Outstock

Brand:

AICHELE MEDICO

Product Code:

2056358

EAN

707387444266
Description
3M Walking Boot Open Blue 18.5cm Very Small
Looking for a walking boot that offers support, comfort, and protection to your injured foot? The 3M walking boot open blue 18.5cm very small is designed to meet your needs.
Made from high-quality materials, this walking boot is designed to be durable, comfortable, and easy to use. It features an open design that allows for better air circulation, reducing the risk of itching and moisture buildup. The boot is also lightweight, making it easy to walk around with for long hours without feeling weighed down.
The boot is specifically created for people with smaller feet, measuring 18.5cm in size. This makes it ideal for people who have undergone foot surgery, suffered a foot injury, or have a medical condition that affects their mobility.
The walking boot is designed with a rigid structure that aids in stabilizing the ankle and foot, providing ample support and cushioning for long-term wear. This feature is particularly helpful for people who have suffered a sprain, stress fractures, and other injuries that require immobilization and protection of the foot.
The walking boot is also adjustable, enabling you to customize the fit according to your comfort level. This means that you can easily loosen or tighten the straps to reduce pressure points or achieve a better fit, ensuring that your injured foot is secure at all times.
The 3M walking boot open blue 18.5cm very small is a great investment in your mobility and comfort. It is designed to deliver the support, protection, and independence that you need during your recovery period.