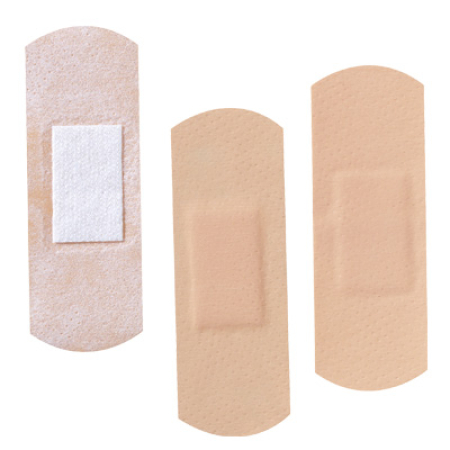 Askina Med Strips 1.9cmx7.2cm skin-colored 100 pcs
Askina Med Strips 1.9cmx7.2cm hautfarbig 100 Stk
Non refundable / non exchangeable.

Availability:

Outstock

Brand:

AICHELE MEDICO

Product Code:

1953854

EAN

4022495206312
Description
Askina Med Strips 1.9cmx7.2cm Flesh-Colored 100 pcs
Askina Med Strips are the perfect addition to your first aid kit or medical cabinet. These strips are designed to efficiently handle and protect any wound or injury. This particular product comes in a pack of 100, so you'll always have some on hand when you need them.
Each strip measures 1.9cm by 7.2cm, making them the perfect size for most cuts, grazes, and scrapes. The flesh-colored strip blends with skin tone, allowing it to be discreet and blend in with the surrounding skin. The absorbent pad in the center of the strip quickly absorbs any wound exudate, keeping the area dry and clean, helping to prevent infection.
These strips are easy to apply and are perfect for both adults and children. They are suitable for use on most parts of the body, and their flexibility and stretchability will fit around any wound in a secure and comfortable manner. The hypoallergenic adhesive used in these strips is kind to the skin, while holding them in place firmly.
The Askina Med Strips are designed to be easy to store with minimal fuss. Their compact size means that they can be easily transported in a first aid bag or kept in a medicine cabinet.
In conclusion, Askina Med Strips are a reliable and convenient solution to aid in the recovery of any wounds. With their practicality, efficacy, and ease of use, these strips are a must-have for any first aid kit.