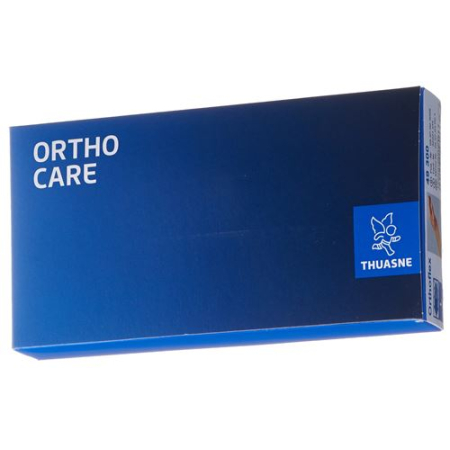 Thuasne Orthoflex wrist strap M 16cm left skin-colored
Thuasne Orthoflex Handgelenkband M 16cm links hautfarbig
Non refundable / non exchangeable.

Availability:

Outstock

Brand:

THUASNE D GMBH

Product Code:

1434031

EAN

4035459015813
Description
Thuasne Ortho Flex Wrist Strap M 16cm Left Tan
The Thuasne Ortho Flex Wrist Strap is designed to provide support and stability to the wrist joint. Made from high-quality materials, it offers excellent durability and comfort, making it an ideal choice for people suffering from wrist pain due to sprains, strains, or arthritis.
Features
Adjustable strap for a custom fit
Provides compression and support to the wrist joint
Reduces pain and inflammation
Odor-free and breathable material
Can be worn on the left or right wrist
Size and Color
This wrist strap is available in medium size (16cm) and tan color. It is designed to fit most adults and can be easily adjusted for a comfortable fit.
How to Use
To use the Thuasne Ortho Flex Wrist Strap, simply wrap it around your wrist and adjust the strap until you feel comfortable. It can be worn throughout the day and during activities that involve wrist movement, such as typing or playing sports. Be sure to consult with your doctor or physical therapist before using this product if you have any concerns about its suitability.
Care and Maintenance
To keep your wrist strap clean and hygienic, hand wash it regularly using mild soap and water. Do not bleach, iron or tumble dry. Hang dry only.