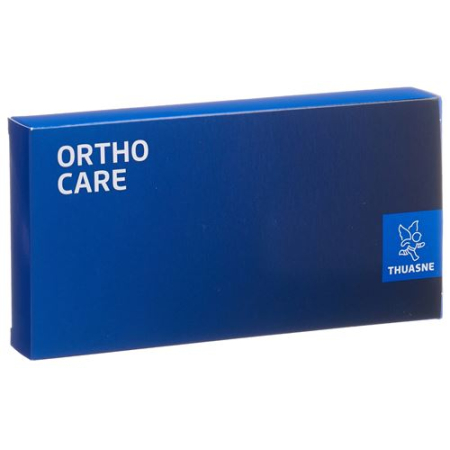 Thuasne Orthoflex wrist strap XS 16cm right skin color
Thuasne Orthoflex Handgelenkband XS 16cm rechts hautfarbig
Non refundable / non exchangeable.

Availability:

Outstock

Brand:

THUASNE D GMBH

Product Code:

1433801

EAN

4035459015899
Description
Thuasne Ortho Flex Wristband XS 16cm Right Skin Color
The Thuasne Ortho Flex Wristband is a medical-grade wrist support designed specifically for people with wrist injuries or conditions. It is made with high-quality materials that provide exceptional support, comfort, and durability.
Features and Benefits
Made with breathable, moisture-wicking materials that keep your wrist cool and dry
Adjustable straps allow you to customize the fit to your specific needs
Provides compression and support to the wrist joint, reducing pain and inflammation
Can be worn during sports, work, or everyday activities
Easy to put on and take off, and can be worn on either wrist
Size and Fit
The Thuasne Ortho Flex Wristband is available in XS, S, M, L, and XL sizes. To determine your size, measure the circumference of your wrist at its widest point. The XS size is suitable for wrists up to 16cm in circumference.
Color Options
This wristband comes in a skin color, which is a neutral tone that blends with most skin tones. It is subtle and discreet, making it easy to wear with any outfit.
Care Instructions
To keep your Thuasne Ortho Flex Wristband in top shape, hand wash it with mild detergent and air dry. Do not machine wash or dry, as this can damage the materials.
Conclusion
If you're looking for a comfortable, effective way to support your wrist, the Thuasne Ortho Flex Wristband is an excellent choice. With its adjustable straps and high-quality materials, it provides exceptional comfort and support while also reducing pain and inflammation.